Infinity Conference Group, Inc. (INFINITY), a woman-owned small business established in 1991, is a leading provider specializing in conference planning, association management, and program support services for clients that make a positive impact in the world. Connecting stakeholders across the globe to foster collaboration, we deliver powerful results by providing innovative and impactful solutions that go beyond your expectations.
Our corporate philosophy is to support your visions and aspirations; understand your needs and expectations; and meet your program goals, budgets, and timelines. INFINITY fosters an environment of creativity, integrity, and respect amongst our own staff and with our clients. We focus on understanding and anticipating client needs from the outset and exceeding expectations throughout the planning and management process. INFINITY has extensive experience working with a worldwide audience, with priority given to meeting the unique needs of each program and its stakeholders.
INFINITY has a solid reputation for our attention to detail, reliability, responsiveness, transparency, and rigorous quality assurance. Our vital combination of in-depth experience, qualified and dedicated personnel, and current proven technology allow us to deliver quality solutions above and beyond your expectations.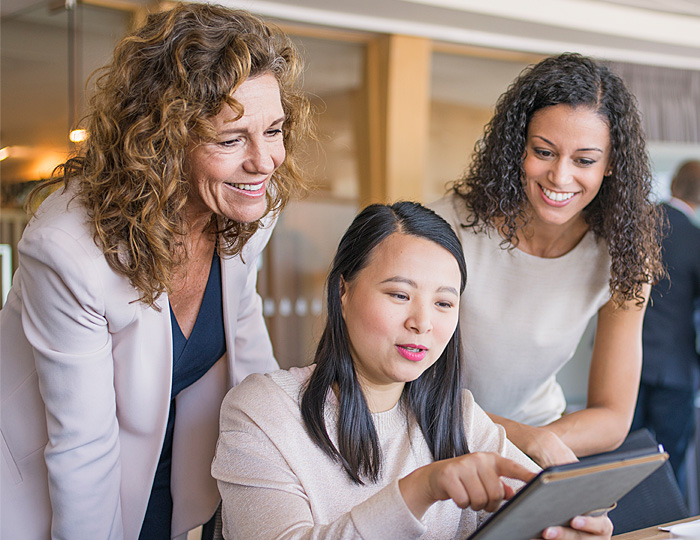 Deliver superior professional services with the goal of fostering collaboration and knowledge-sharing for clients who make a positive impact in our world.
Our vision is to innovate and consistently exceed client expectations to forge impactful and long-lasting partnerships.
Act with integrity: we are honest and open; if we say we're going to do something, we do it.
Stay accountable: we own our successes and our failures.
Be excellent: we push ourselves to learn and think creatively to deliver results that we can be proud of.
Work as a team: we are committed to helping each other succeed.
Value diversity: we appreciate all points of view and experiences.
Partner effectively: we strive to anticipate our client's needs and focus on solutions.