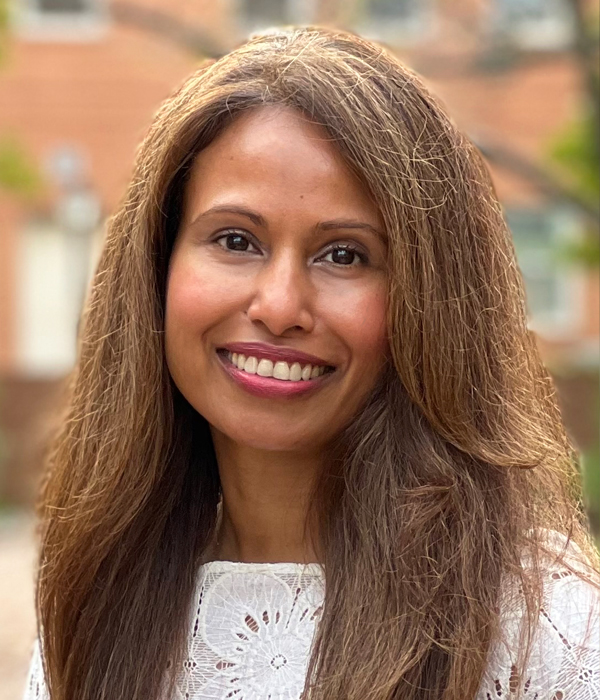 Over her 18 plus year career in the meetings industry, Ayesha has enjoyed working on numerous programs that connect people from different backgrounds and parts of the world. In her current role as VP of Operations and Strategy, Ayesha is an INFINITY Executive Officer who is responsible for managing daily operations and working with the senior management team to implement plans for operational processes, infrastructure, and company policies to foster growth and efficiencies. Since joining INFINITY in 2016, Ayesha has also provided program and conference management services for government and commercial sector clients.
Ayesha fell into meeting planning accidentally while coordinating focus groups for a climate change program and she has never looked back! After a few years in the field, she went on to earn her Certified Meeting Professional certification. During her career, Ayesha has partnered with clients including the National Institutes of Health, the Agency for Healthcare Research and Quality, the Administration for Children and Families, the US Department of Justice, and the Royal Norwegian Embassy among others. She holds a BS in environmental science from Slippery Rock University and an MA in environmental policy from American University.
Ayesha is passionate about using technology to improve event experiences and enjoys learning. In her spare time, Ayesha loves spending time with family, trying out different cuisines, working out and traveling!
Little known fact: Ayesha spent her high school years at an international boarding school in the foothills of the Himalayas.