VIRTUAL AND HYBRID EVENTS
Discover powerful online and hybrid meeting experiences guided by INFINITY's virtual event planners. If you are looking for long-term expertise on this frontier, our staff has more than 20 years combined experience coordinating logistics, technology, and execution of seamless interactive virtual experiences. Events we have managed include webinars, meetings, scientific conferences, networking opportunities, poster sessions, and exhibit halls. INFINITY's virtual event planning team takes time to understand your program and goals, helping you choose the right technology; develop an event strategy and timeline; create digital content and interactive experiences; produce live and on-demand sessions; and provide in-depth metrics to finetune and expand future events.
Our flexibility and knowledge working with various virtual platforms allows us to tailor your virtual experience to meet your organization's unique needs. We'll take care of all the behind-the-scenes magic with detailed program rundowns and impeccable live-day event support. INFINITY's virtual event planners can also advise you on ideas for monetizing digital content and sponsorship strategies.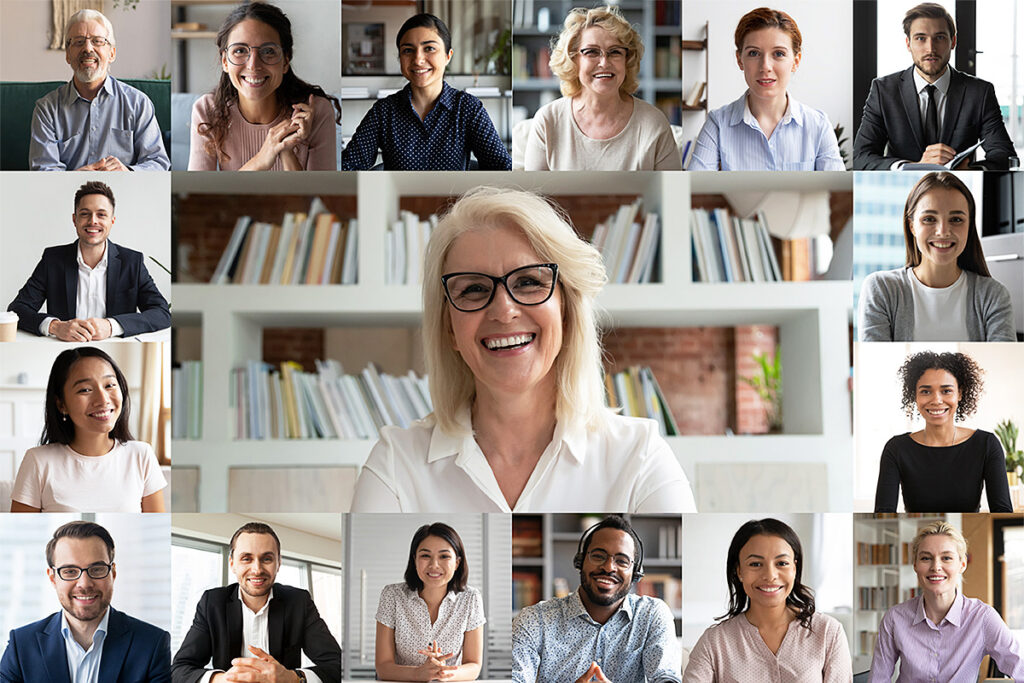 Event strategy and design
Creative services
Event site and registration
Branded, immersive events
Marketing and communications
Speaker management and pre-recordings
Live broadcasts and on demand content
Captioning and translation
Post-event feedback
Attendee Engagement
Similar to a fully virtual meeting, hybrid events can help you attract a wider audience and reduce your carbon footprint. INFINITY can partner with you to reimagine your in-person conference as a hybrid experience. You will benefit partnering with a conference planning team who has both virtual and in-person planning skills. We'll guide you through the challenges to create a digital event strategy that complements your in-person component.
Our planners will offer insights for a virtual agenda that doesn't make your remote audience feel like an afterthought; manage production costs; realize opportunities for sponsorship; formulate an effective pricing strategy; and create shared experiences for virtual and in-person attendees. We'll collaborate with you on these and many more aspects to produce an impactful event experience that captivates both your in-person and virtual audience.
Tailor virtual program for success
Account for shorter attention spans
Consider higher production costs for live content
Determine live versus on demand sessions
Invest in broadcast quality production
Livestream to social media
Create sense of community